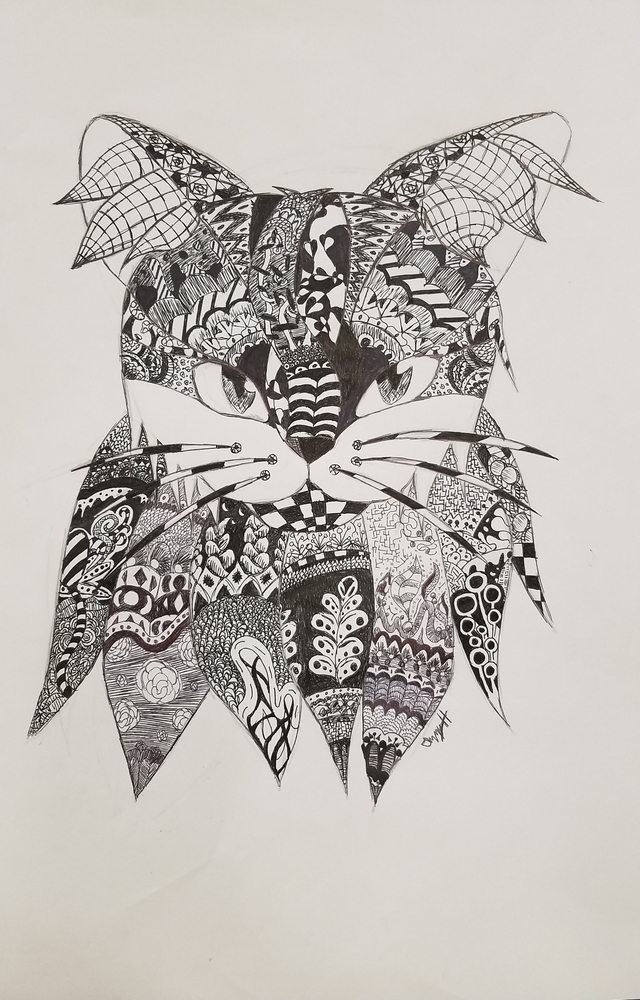 Art Accepted into Young Arkansas Artists
Misty Kew
Tuesday, March 27, 2018
57th Young Arkansas Artists Exhibition, by the Arkansas Arts Center in Little Rock. Teachers in Arkansas could submit one art work per grade level.
Exhibition Reception and Family Festival at the AR Arts Center, May 12th, 10-11:30 am.
6th grader: Izzy Hamilton, Kitkat Gone Tangled, (shown above)
2nd grader: Annie Eubanks, Congrats for Mr. Baker as well!
Congratulate these students when you see them!! They have all worked hard in art this year, put their art into competitions, and have earned recognition! Very proud art teachers here! 😊