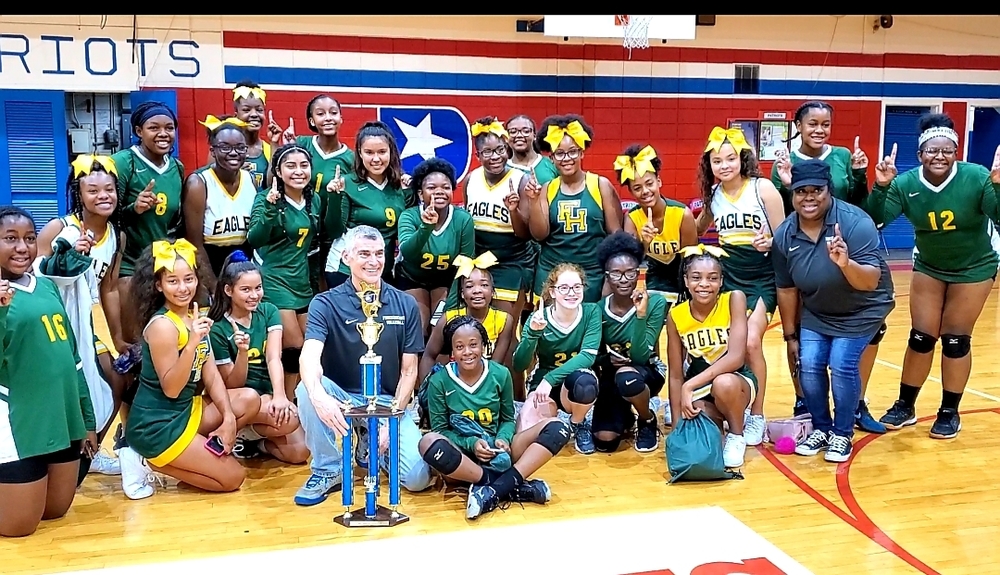 City Volleyball Champions!
Amber Harbin
Thursday, October 03, 2019
The 8th grade Lady Eagles volleyball team won the city championship on Saturday, September 28, at Parkview. The Lady Eagles were also the 2018 champs! We are so pround of these ladies and their coaches, Tranice Johnson, Mario Tims, and Pat Reily!